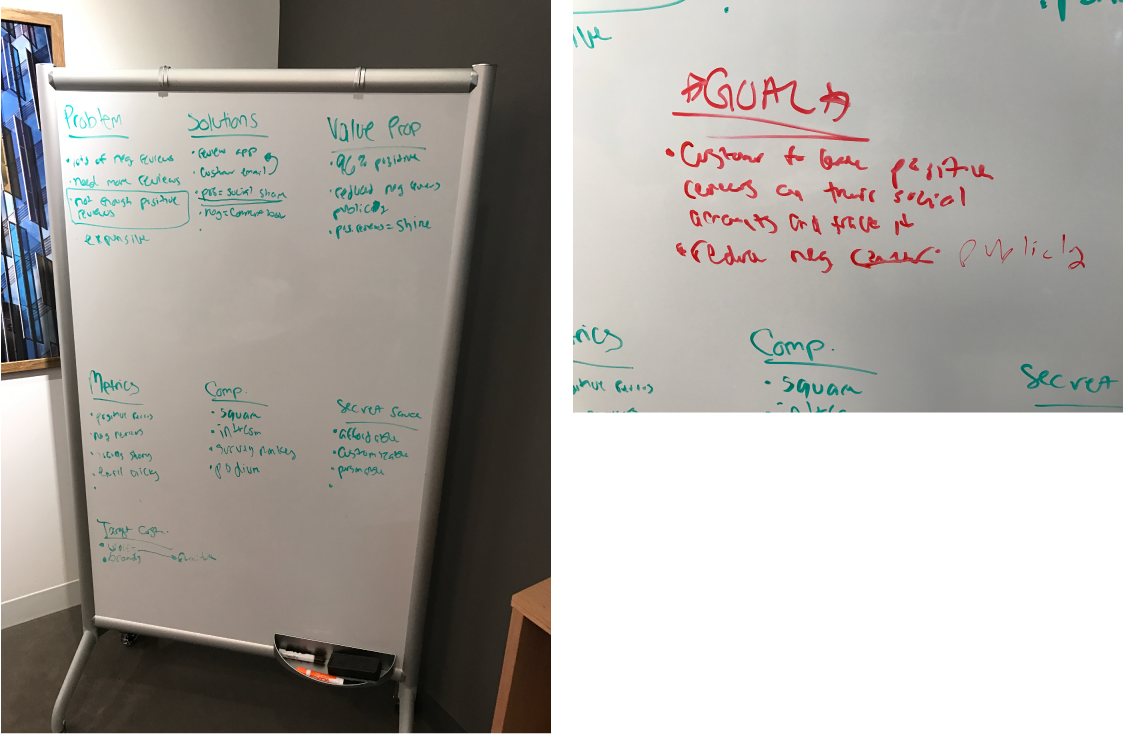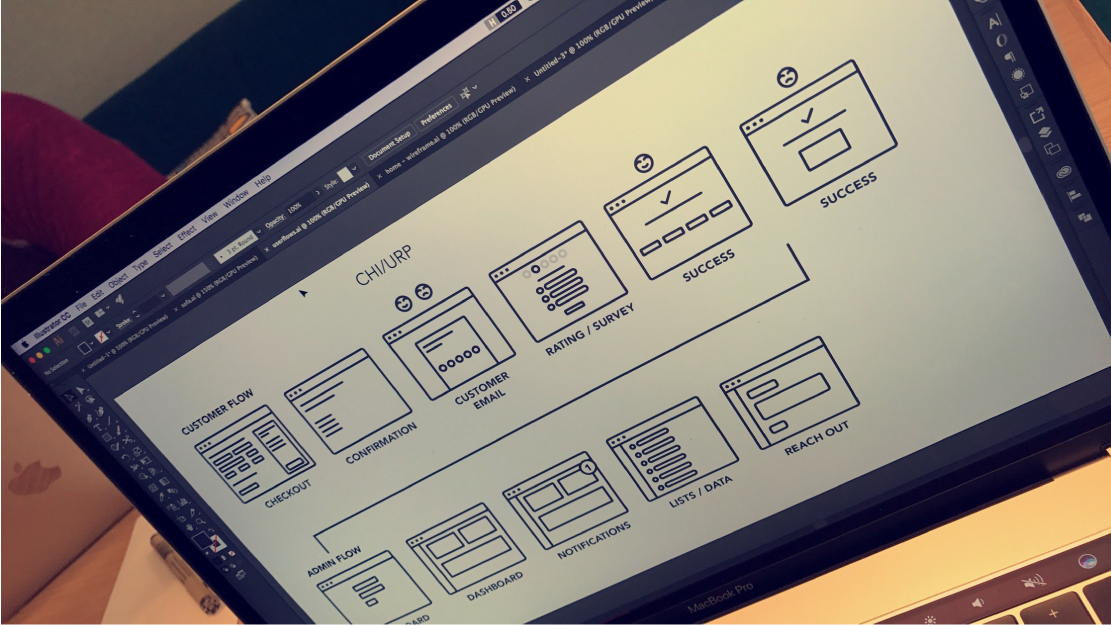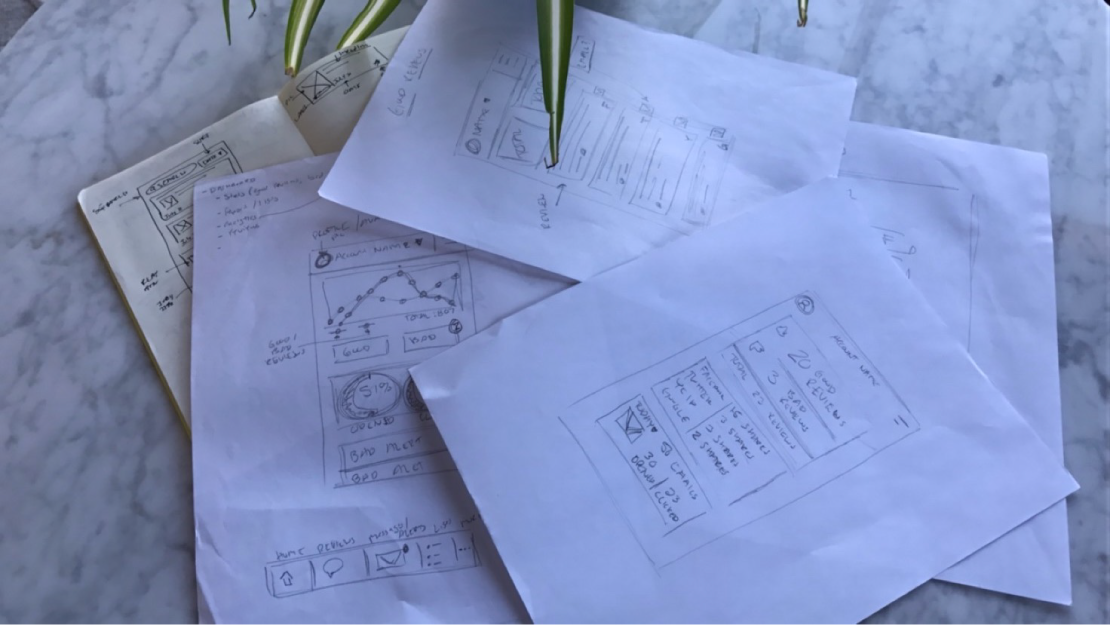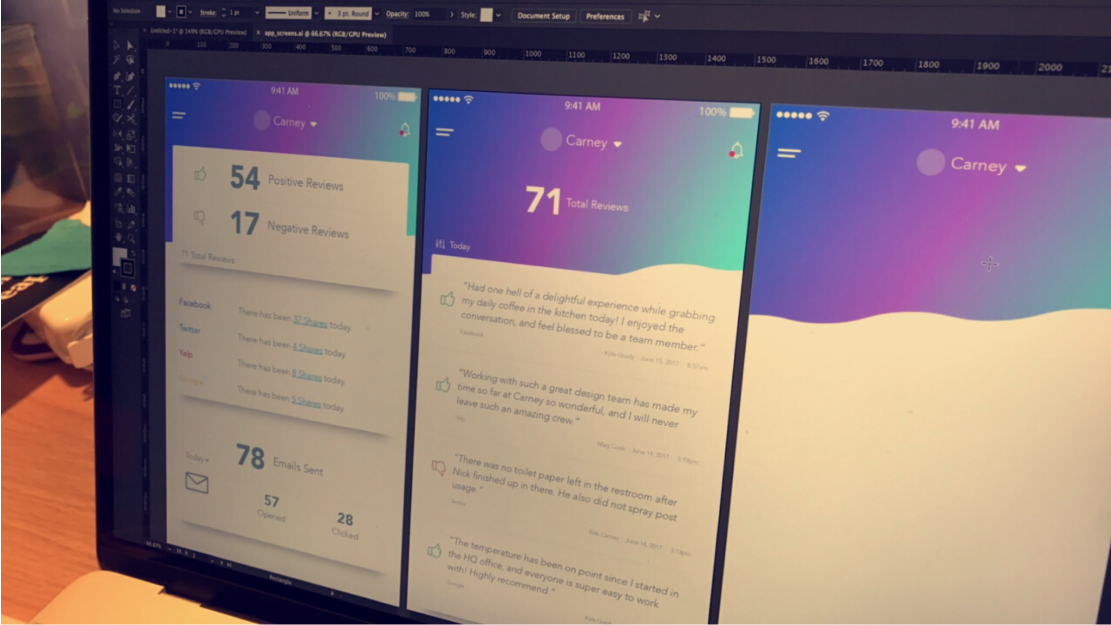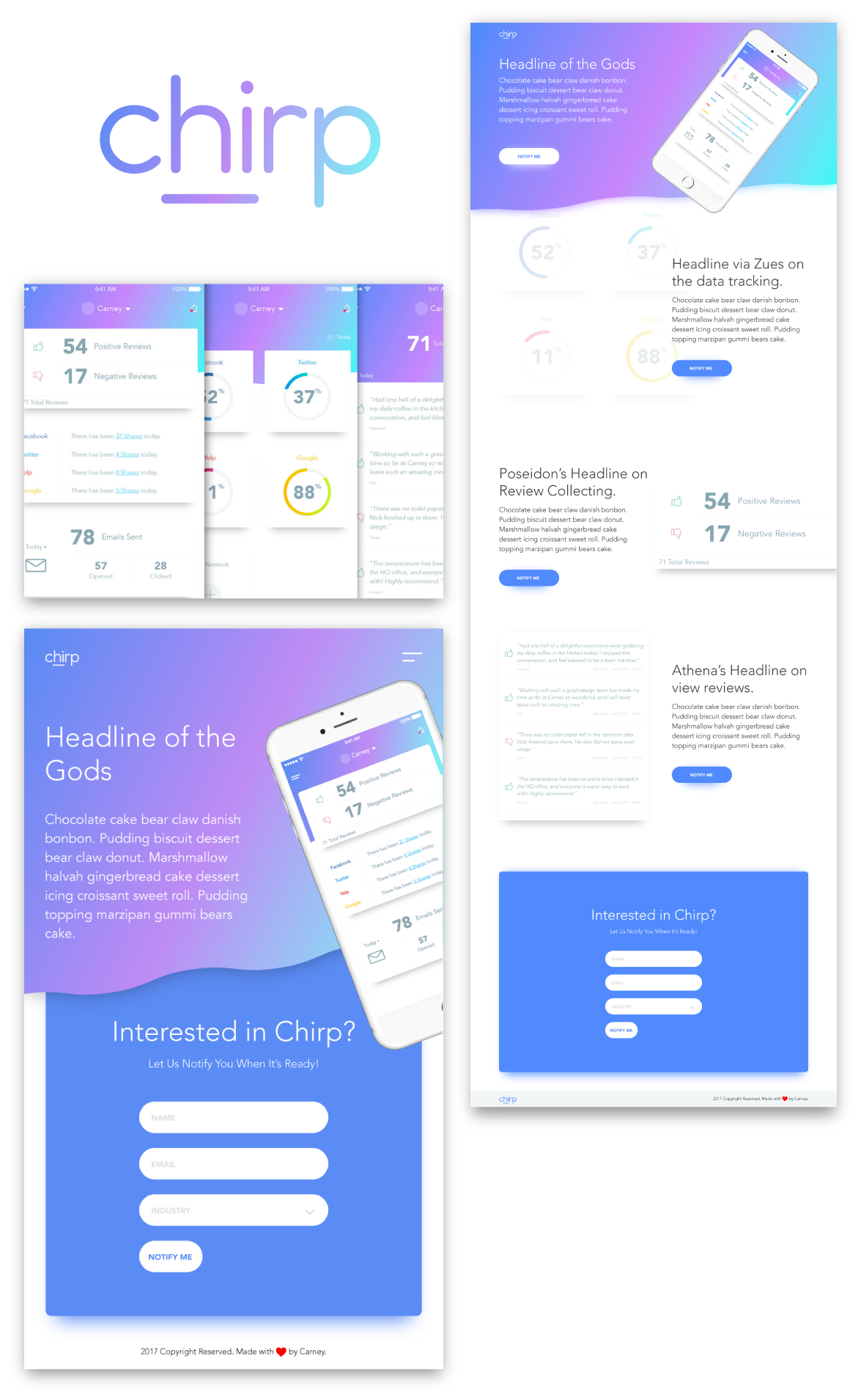 When I was brought onto this project the client facing side of Chirp was already implemented on a client's e-commerce site, but there was not admin side. This was my first project at Carney and I was not familiar with Chirp in the slightest bit.
Chrip is a Customer Review Management app that was built for admin users of Carney's client customer review system. There are two sides to Chirp. The client-facing side is integrated with their e-commerce platform. After a customer completes a transaction online they will be prompted to leave a review of their experience. If the experience is positive the customer is enticed to share their review on their social platform of choice (facebook, twitter, google plus, & yelp). If the experience is negative the customer is directed to a private form where they may submit their feedback. Once a negative review is submitted, it will notify the admin side of Chirp. On the admin side, the business may monitor their reviews, view reports on positive and negative reviews, along with managing their negative review appropriately by reaching out directly through the app.
To gain knowledge, ask a lot of questions.
I first started off by holding a meeting with 2 stakeholders of the project, where I could start from the ground up to gain the insight I needed to craft a better user experience. This meeting included dissecting the entire project into a few categories such as Problem, Solution, Value Prop, Metrics, Competition, 'Secret Sauce', Target Customer, & Goals. This method of approach helped me understand the full project and have a better feel for the product.
After understanding the product, I was able to start creating user stories, personas, and some user maps/journeys to get all the details out before wireframing and designing the admin side. After crafting a few concepts up in Illustrator, I was able to whip up a marketing landing page and some marketing collateral for the marketing team to start split testing to prove market fit and gain some traction/interest from users.